About Our Teachers
IYMS Rishikesh offers the best yoga training backed by the knowledge, wisdom and expertise of its gurus and yoga teachers. Our gurus have trained more than 500 students in the past years and we can proudly share that our students have opened their own yoga schools in all parts of the world.
Gurus are the core of any yoga school they bring out the best of you and help you in shaping a great career as a yoga teacher.
YOGI MANAS RANJAN
Philosophy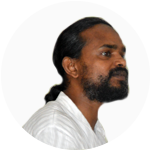 Yogi Manas Ranjan Ji has deep understanding of yoga. He chose to lead a life of a sage to dedicate his life in the pursuit of yoga and meditation. He is a well travelled sage with great knowledge and understanding of yoga. A learned scholar who believes that meditation can solves the biggest challenges of your mind, Manas Ranjan ji can guide you into deep meditation.
YOGI GOKUL
Anatomy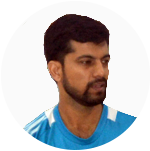 Yogi Gokul ji holds a Master Degree in Yogic Science from Uttarakhand Sanskrit University , Haridwar as well as Master Degree in Computer Application from MDU. He completed bachelor in science from H.N.B. Garhwal University. Gokul teaches at Swami Purnanand Degree College as well and has taught many other yoga centers. Because of science background, he has a good command over Human Anatomy and Physiology.
YOGI VIKASH
Ashtanga Yoga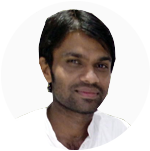 Yogi Vikash is a hardworking, sincere, confident and enthusiastic person. He has strong willpower & he is ready to learn new things. believe highly in teamwork and adapt to any environment with ease. Strong problem analysis, resolution, and writing skills. He has the capability to work even in adverse situations. He likes to face new challenges and doing experiments. He believes in Perfection and Dedication.
YOGI PANKAJ
Hatha Yoga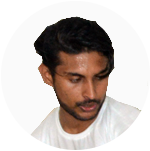 Yogi Pankaj Badoni was born in holy city rishikesh, he has been teaching various kinds of yoga like Hatha yoga, Iyengar yoga from last 10 years and has mastered it. He did his diploma in yogic science from punjab sindh sadhu maha vidyalaya Rishikesh. He did the teacher training course and since that time he is teaching in Rishikesh. He is a good improviser, he can enhance his skills in any working condition.
Yogi Vivek
Center Manager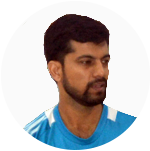 A pursuant of doctorate in Yoga, Vivek Ji is a master of yoga and a believer of the big change yoga is bringing to the world. Along with managing IYMS, he is committed towards excellence in yoga and spends most hours of his day learning the vedic science and philosophy. A believer of vedic principle, 'We stop learning till our last breath'. He believes no one is a Guru, we all are students at different stages of learning.