100 Hours Yoga Teacher Training Rishikesh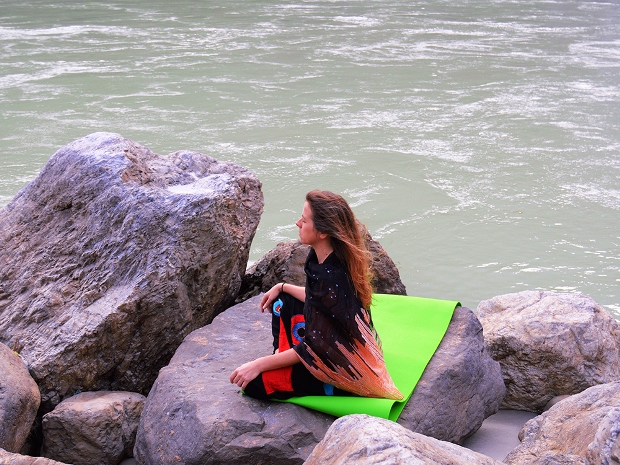 100 hours yoga teacher training is an introductory teacher training program for students who are unable to take a long break at from their busy life. The 100 hours yoga teacher training is for beginners who wish to take the 200 hours course in two halves.
Students can come back later at any time to complete remaining 100 hours and get 200 hours yoga TTC certification of Yoga Alliance.
100 hours yoga teacher training is a program designed for beginners, you take the 100 hours course, start your regular yoga practise. Once you are confident on your own practise, you come back and take the remaining 100 hours which focus on "how to teach", become a perfect teacher with sufficient amount of self practise and a much deeper understanding of yoga over time.
Key Learning of 100 Hours Yoga TTC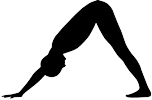 Ashtanga Yoga 
Total 21 Hours : 1.5 Hours Everyday : Morning Yoga Class

Pranayama
Total 14 Hours : 1 Hour Everyday : Morning Yoga Class
Anatomy & Physiology
Total 28 Hours : 2 Hours Everyday : Afternoon Class

Hatha Yoga
Total  21 Hours : 1.5 Hours Everyday : Evening Yoga Class

Meditation 
Total 21 Hours : 1.5 Hours Everyday : Evening Yoga Class
Why IYMS Rishikesh teacher training is unique?
IYMS is a Yoga Alliance Registered Yoga School (RYS) providing yoga teacher training courses and yoga retreats in Rishikesh. We have trained so far more than 500 professionals from 35+ nationalities. 
Training centre is located in Rishikesh, amidst mountains and bank of River Ganga.

Yoga Alliance Certification – Students will get internationally acclaimed certification of Yoga Alliance, USA. The certification enables you to start your yoga school in any part of the world.

Experienced Teachers – Graduate and post graduate teachers in yogic sciences who are registered teachers with Yoga Alliance. 

Small Batch Sizes – The batch size will never exceed more than 15 students, allowing proper access to teachers. 

Dedicated tour manager ensuring safe free pick-drop facility from New Delhi and Dehradun Airport.

Weekly Excursions – Weekly sightseeing are arranged for students to take break from study and see the wonderful places of Rishikesh.
Facilities Included in Fees

100 Hours Yoga Teacher Training Syllabus
30+ Yoga Asana
10+ Pranayama, Bandha & Mudras
8+ Meditation & Relaxation Techniques
15+ Anatomy & Physiology
10+ Philosophy, Mantra Chanting, and Yogic Lifestyle
2 Teaching Practice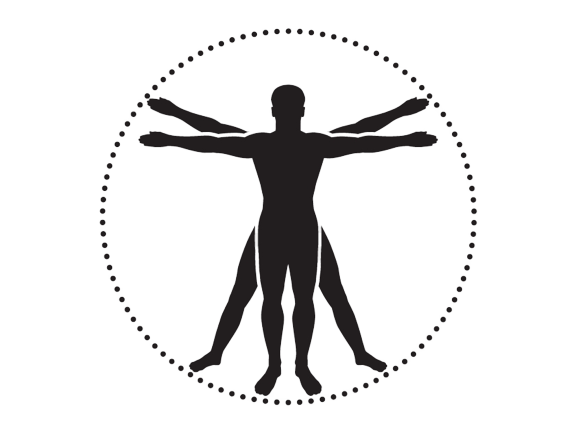 Daily Schedule
Our program is designed in accordance with Yoga Alliance 100 Hours yoga TTC norms and is an intensive program with at least 7 hours of classes everyday. The students need to wake up and sleep early to ensure a proper sleep.
A usual day starts at 6 AM and ends at 8 PM. The students are provided with a midday break, three meals and a high tea to ensure they meet their dietary needs during this intensive program.
5:30 Wake Up
6:00 Morning Tea
6:30 Pranayama & Meditation
7:30 Asana Practice (Ashtanga Vinyasa)
9:00 Breakfast
10:30 Anatomy & Physiology Lecture
12:30 Lunch
13:30 Rest / Self-Study
16:00 Asana Practice (Hatha Yoga)
17:45 Evening Tea
18:00 Meditation
19:30 Dinner
22:00 Lights Off
Course Details
How to Apply?
IYMS Rishikesh website displays only those yoga teacher training courses which are available to book. If you can see a course on the website, it is guaranteed to be available. You can go ahead and book a cours. Our team will get in touch with you after booking.
Students have to pay 25% of the total course fees as an advance through website payment gateway to book a seat. Remaining 75% of the fees can be paid at the ashram on arrival.
If you have any queries related to the course, can connect with our website chat support team at any time. You can also get in touch with us through email (iymsrishikesh@gmail.com) and on phone (+91 – 9466665678). We will help you with all your queries.
Certification
Students are awarded with a Yoga Alliance Diploma at the end of their course. We provide RYT 100 certifications of Yoga Alliance (USA), acknowledged by International Yoga Federation.
The students need to have at least 90% attendance in order to be eligible for the final evaluation and award of the diploma.
In case a student fails due to sickness or any other unavoidable reason, we allow the student to join our classes on any upcoming batches to complete the course.
Refund Policy
We offer complete transferability of the booking with zero refunds. You can send someone else on your booking, switch to another course or join another batch in one calendar year.
All these facilities are available till the batches are finalised. All batches are finalised on 5th day of every month. Once you are finalised in a batch, you cannot cancel unless there is an emergency.
The applicant needs to inform us within 24 hours of the emergency. Once informed the ashram may or may not allow a change of batch for the student. In emergency cases, the booking can only be shifted to another month and cannot be transferred to another person.
If the student does not informs us about their change of plans and does not arrives for the program, the booking fee will be used to cover the losses made in making the initial arrangements for the student and no refund or date change will be allowed in such cases.
Ethical Guidelines
The ashram follows a very strict daily routine and the courses are designed to bring in transformational changes in every student. The students are expected to stick with Dincharya (Daily Schedule) of ashram.
We welcome students from all cultures and encourage diversity. However, one has to give up all their tamasic activities like eating non-vegetarian diet, drinking alcohol, smoking cigarettes or any other substance. Intoxication of any form will get you expelled with no refunds.
We use traditional yogic methods and discourage all Apbhrans (Modified forms) of yoga. The students must understand that the derived forms do not have a vedic (Ancient) scientific origin. They are great exercise forms but yoga is beyond the physical self.
Student Testimonials

Namaste, I'm Radharani from Italy. I came to Rishikesh many times. I joint last year in 200h TTC course and was amazing experience.the teachers are great with full of knowledge and very great persons too.The ashram is very clean and the

IYMS Rishikesh, is a very good yoga school, very serious and involved in the wellbeing of their students and not only during the one month class. Some of the people there carry so much knowledge... I would want to say

I attended a 15 days yoga retreat in the IYMS Rishikesh and the experience was incredible! I learnt a lot from all the teachers, people really special! I hope to come back soon to them!

I had successfully completed the 200 Yoga Teacher Training gaining my teaching certificate. I had truly an incredible – life changing month at the Avdhoot Ashram and have learned a huge amount in such a short period of time. I

I spent a month at IYMS Rishikesh for my teacher training course and I absolutely loved the experience: the place is calm and clean, with very comfortable private rooms w/bathroom, the people are friendly and sweet and treat you like

IYMS Rishiikesh is a great place with supportive people. From airport pickup to every Yoga class you feel the personal touch in everything. The food, the people, everything is just wonderful. If you are planning to send someone to India